Fast track to summer body: a full-body workout to lose weight fast
No matter what your goals are to blast fat off your belly or thighs, to strengthen your heart, to fit into your favorite summer dresses, or to give yourself an overall shape-up – our full-body workout will help you achieve all your body goals in no time!
Although the summer is already with us for a month, this does not mean that you do not have the opportunity to get sexy curves and wear hot bikinis. Our killer workout includes super effective exercises that will help you burn that stubborn fat and build those perfect muscles of your dreams. Simply find free time for training and try to do our exercises on a regular basis 3 times a week for better results.
Each move of this workout will leave you feeling amazing, so you will look forward to your next workout. Believe us you will feel such a real burn from our full-body workout, which has never felt in your life! And now say NO to your fat folds and start improving your body for this summer season! Below you will find instructions how to perform each exercise to avoid injury and stretching.
#1. DB Squat and Press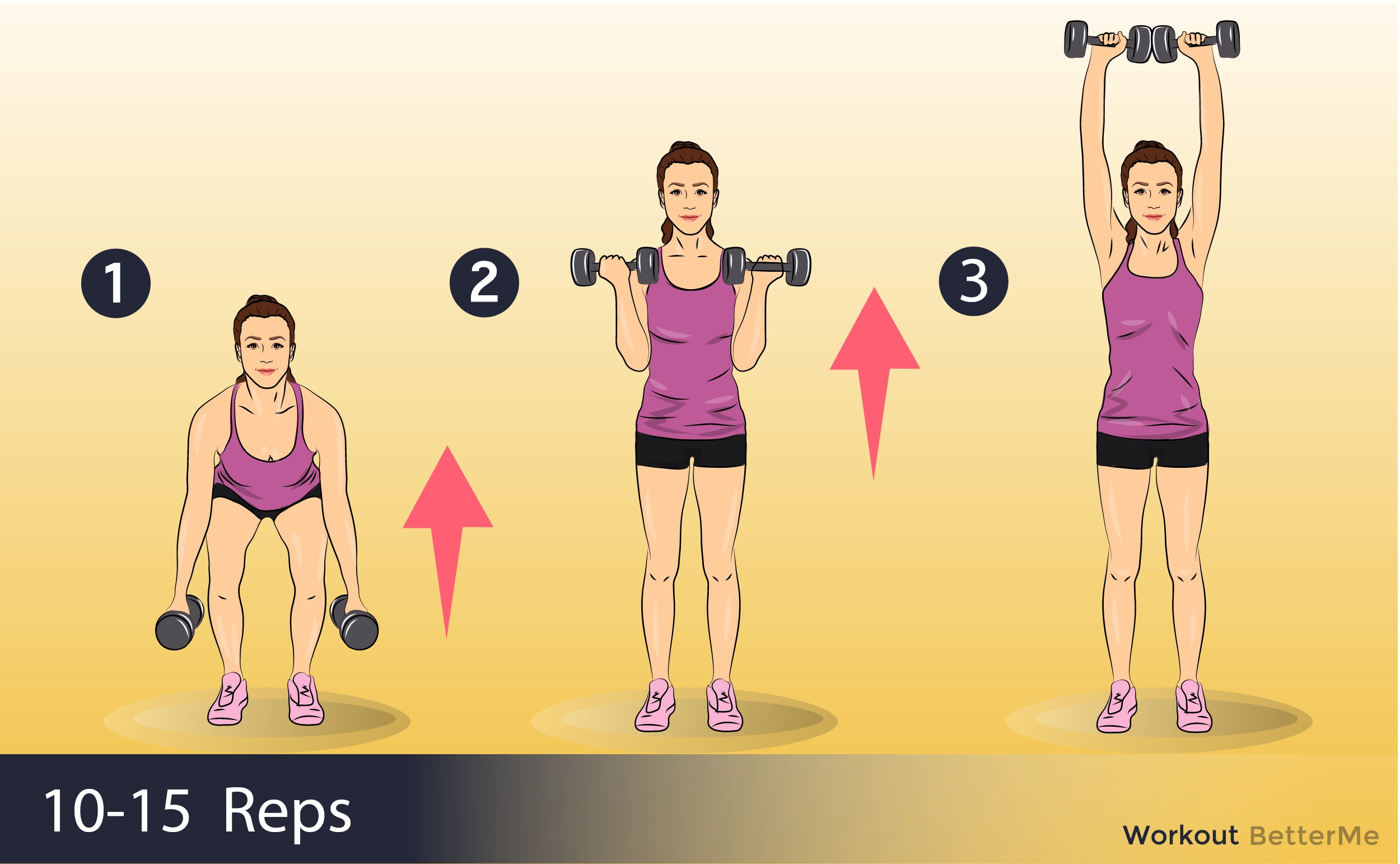 #2. DB Skull Crusher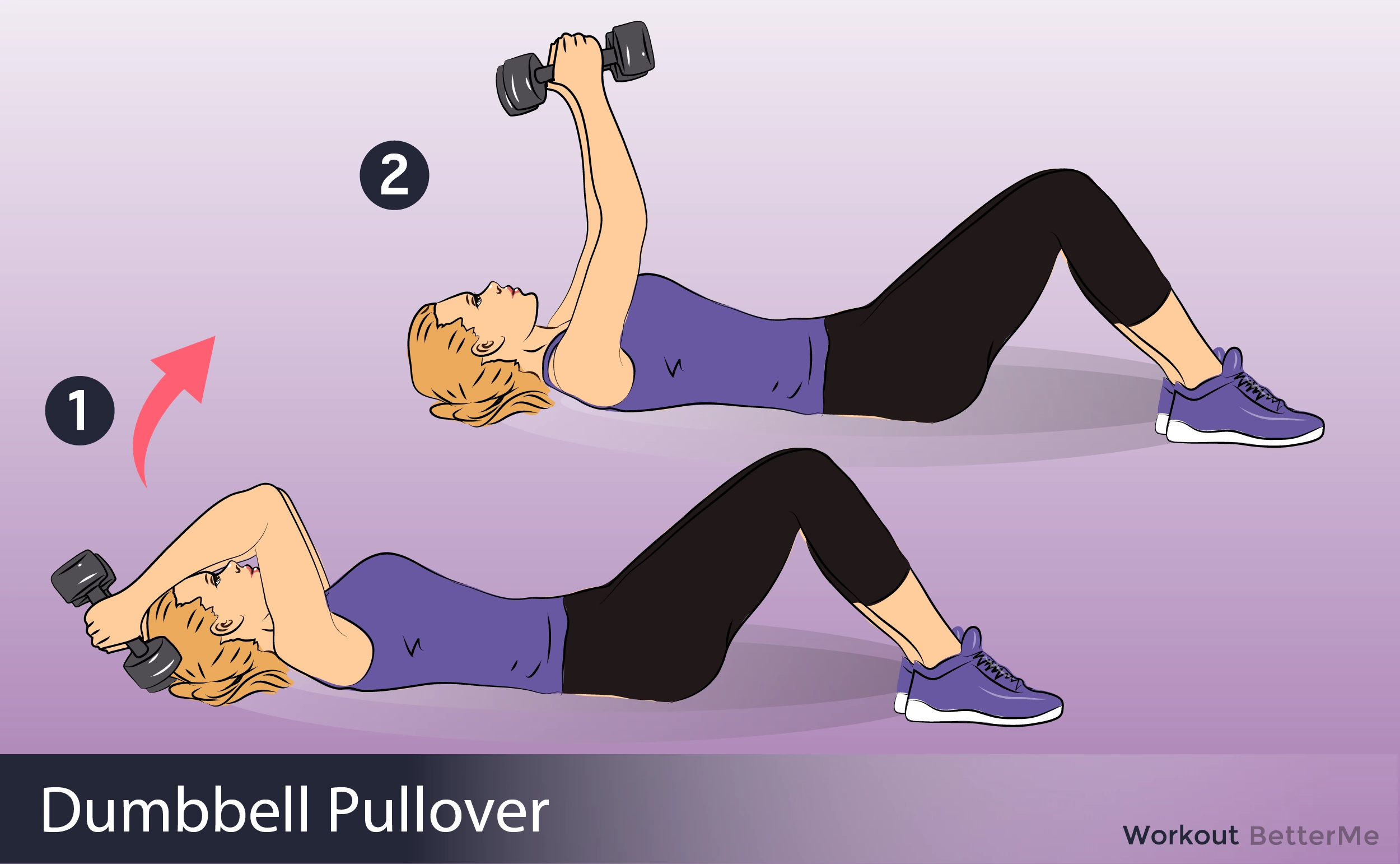 #3. DB Oblique Bend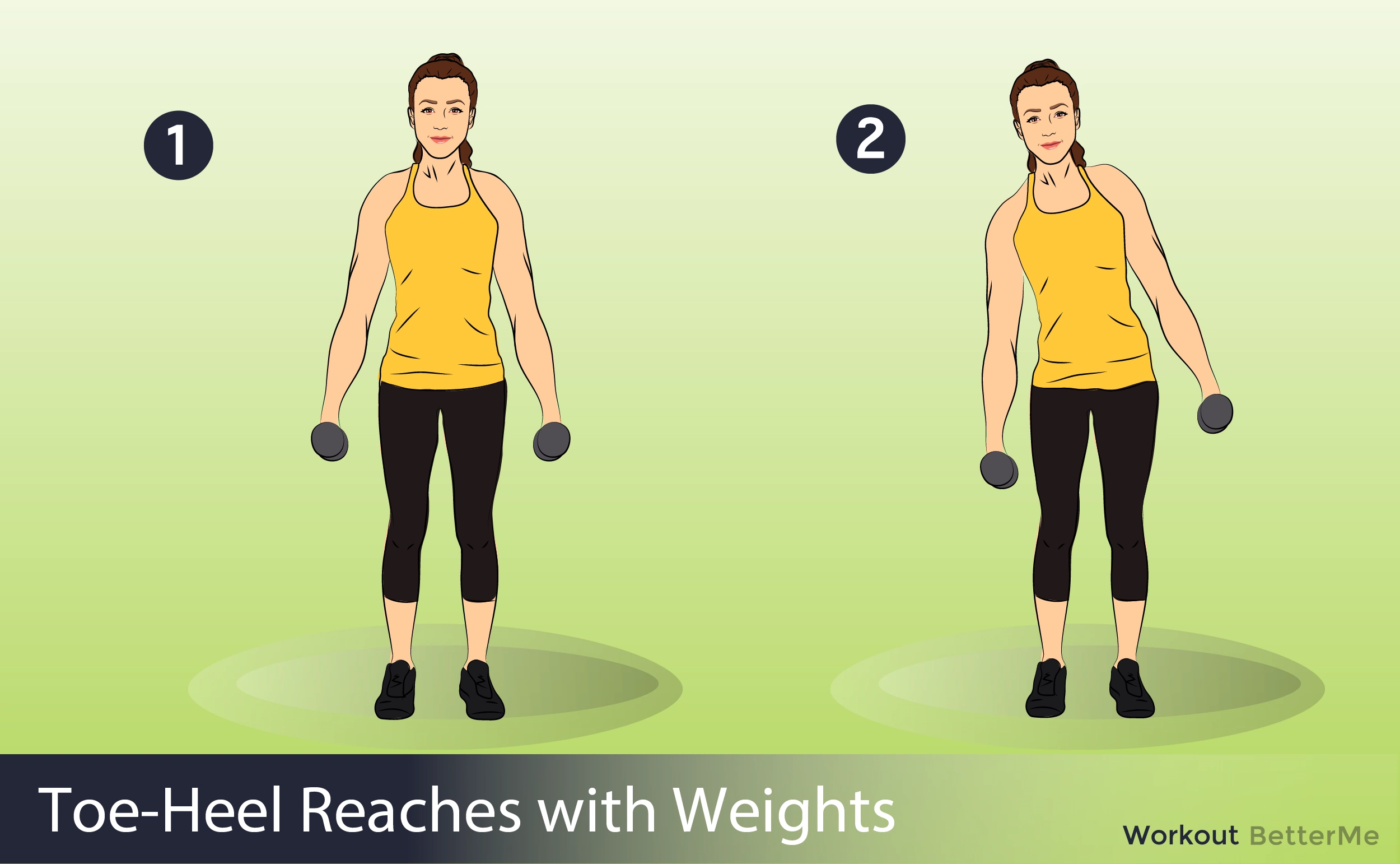 #4. DB Fly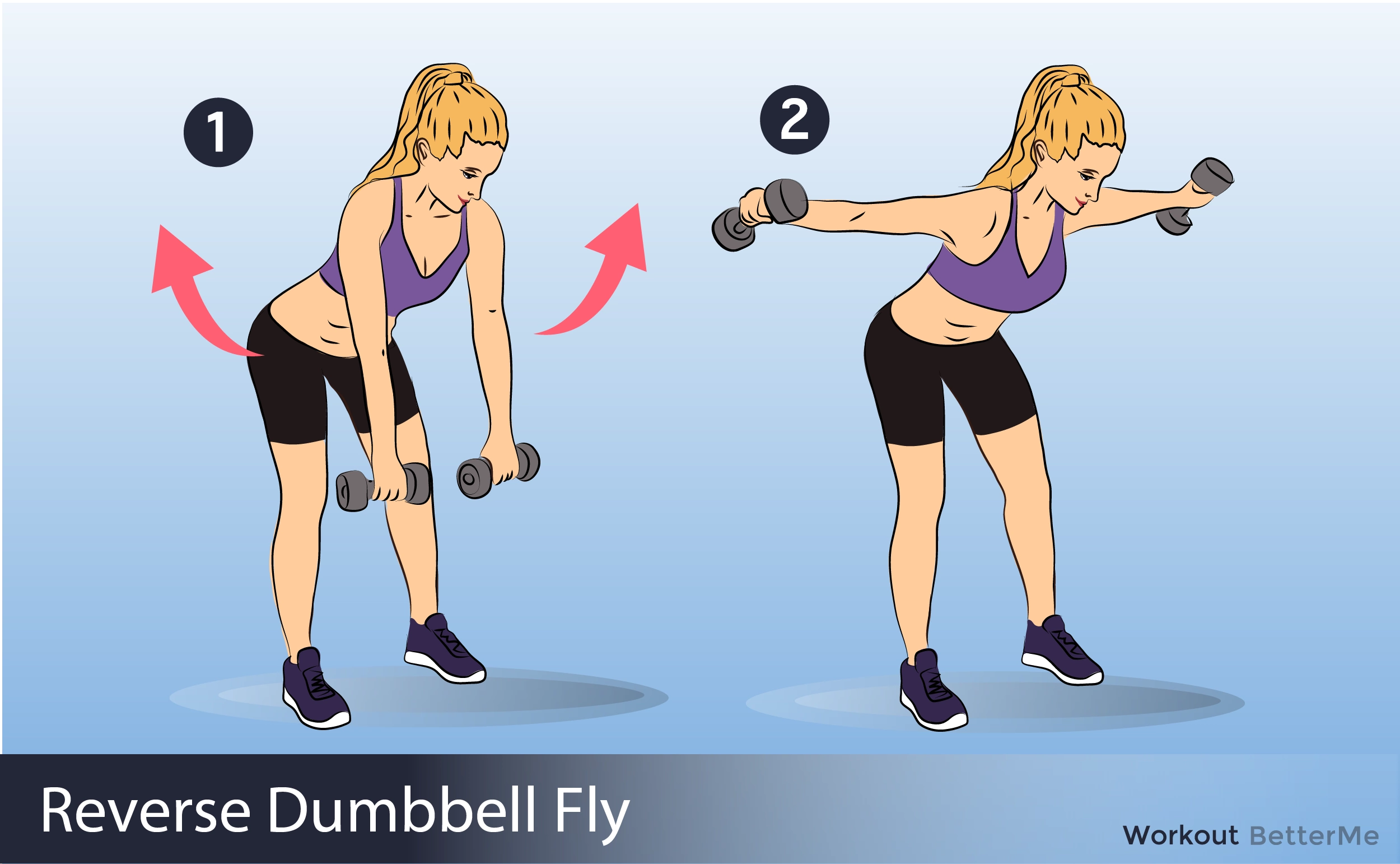 #5. Bent Over Standing DB Rows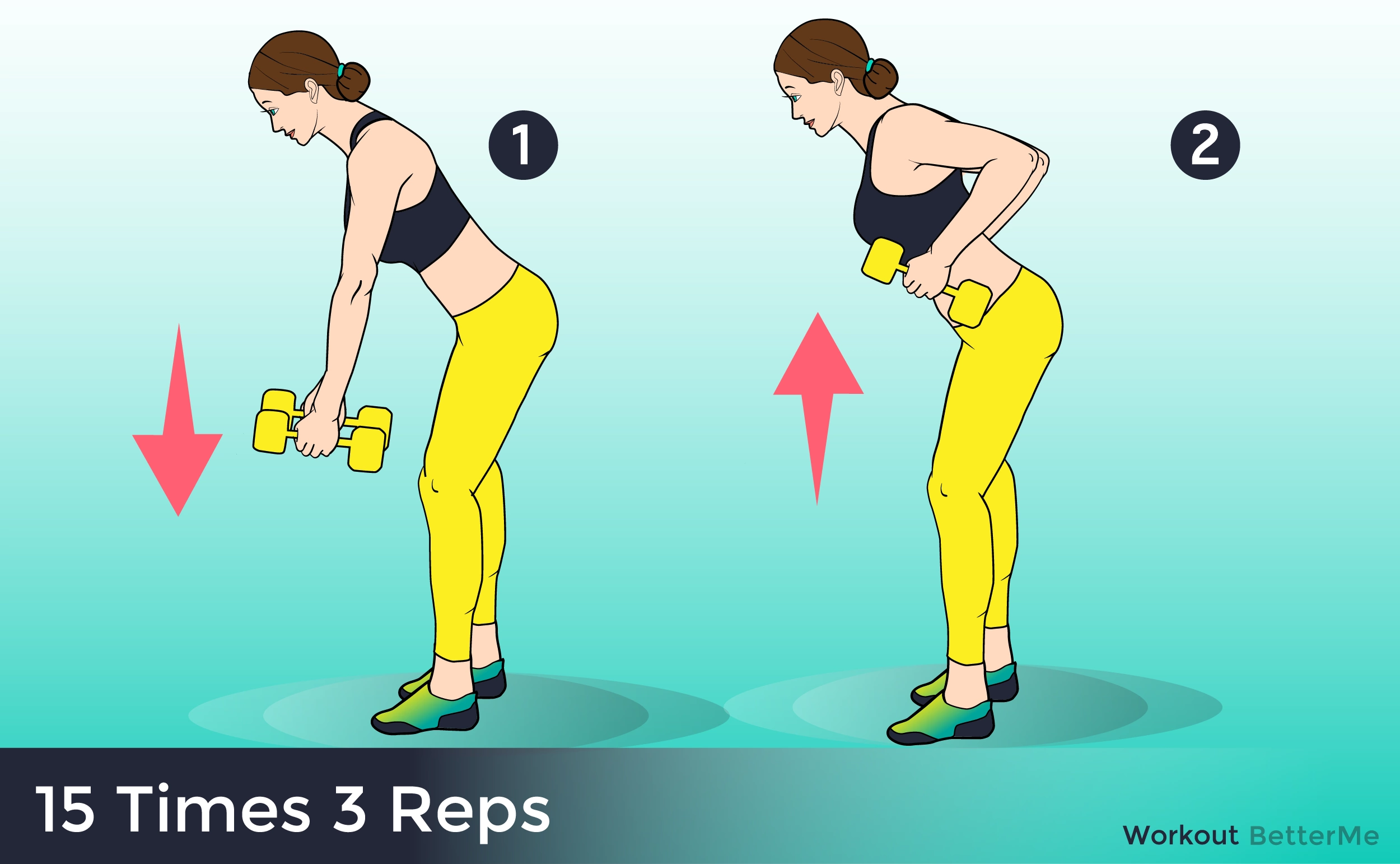 #6. Side DB Raise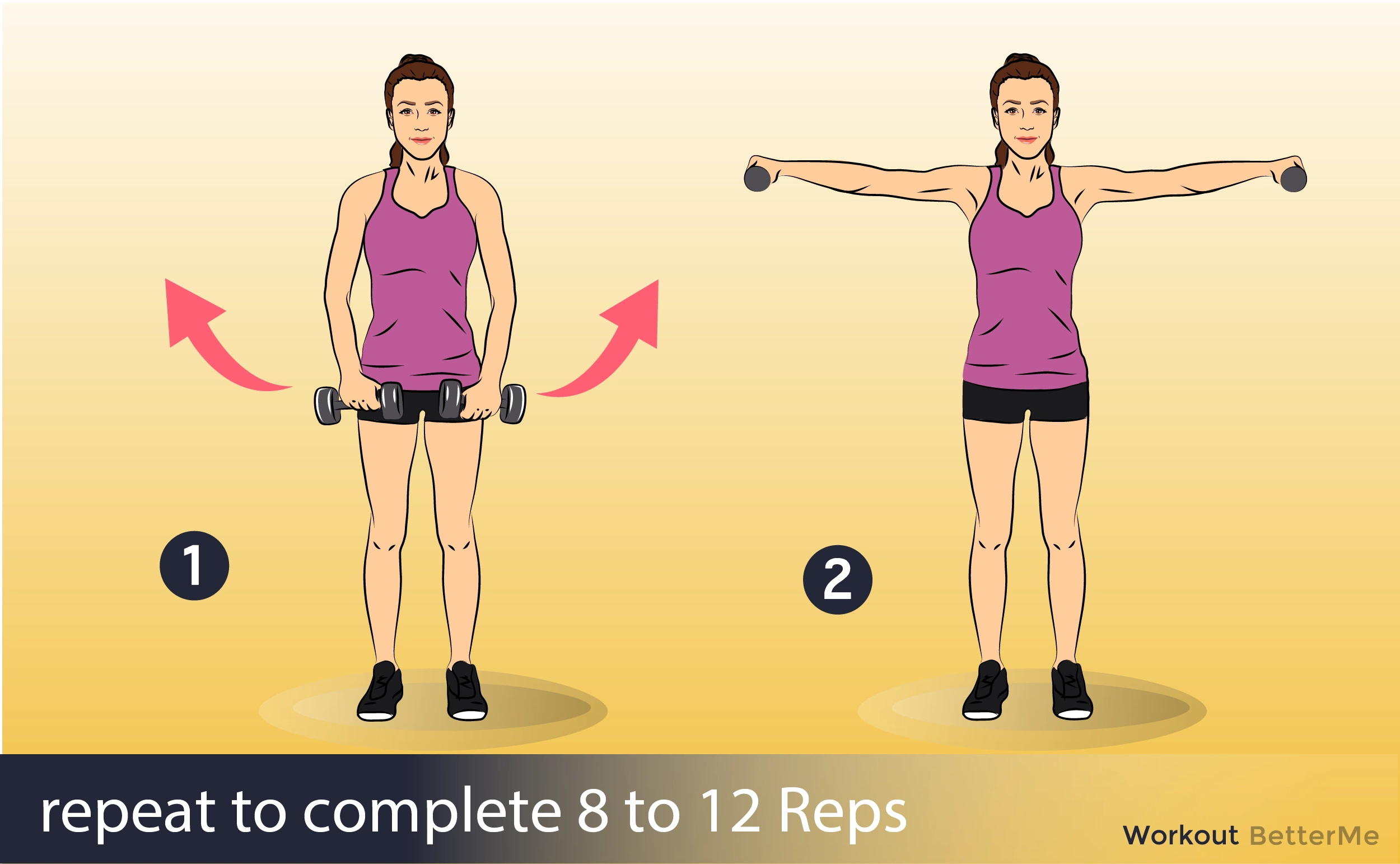 #7. Tricep DB Flickbacks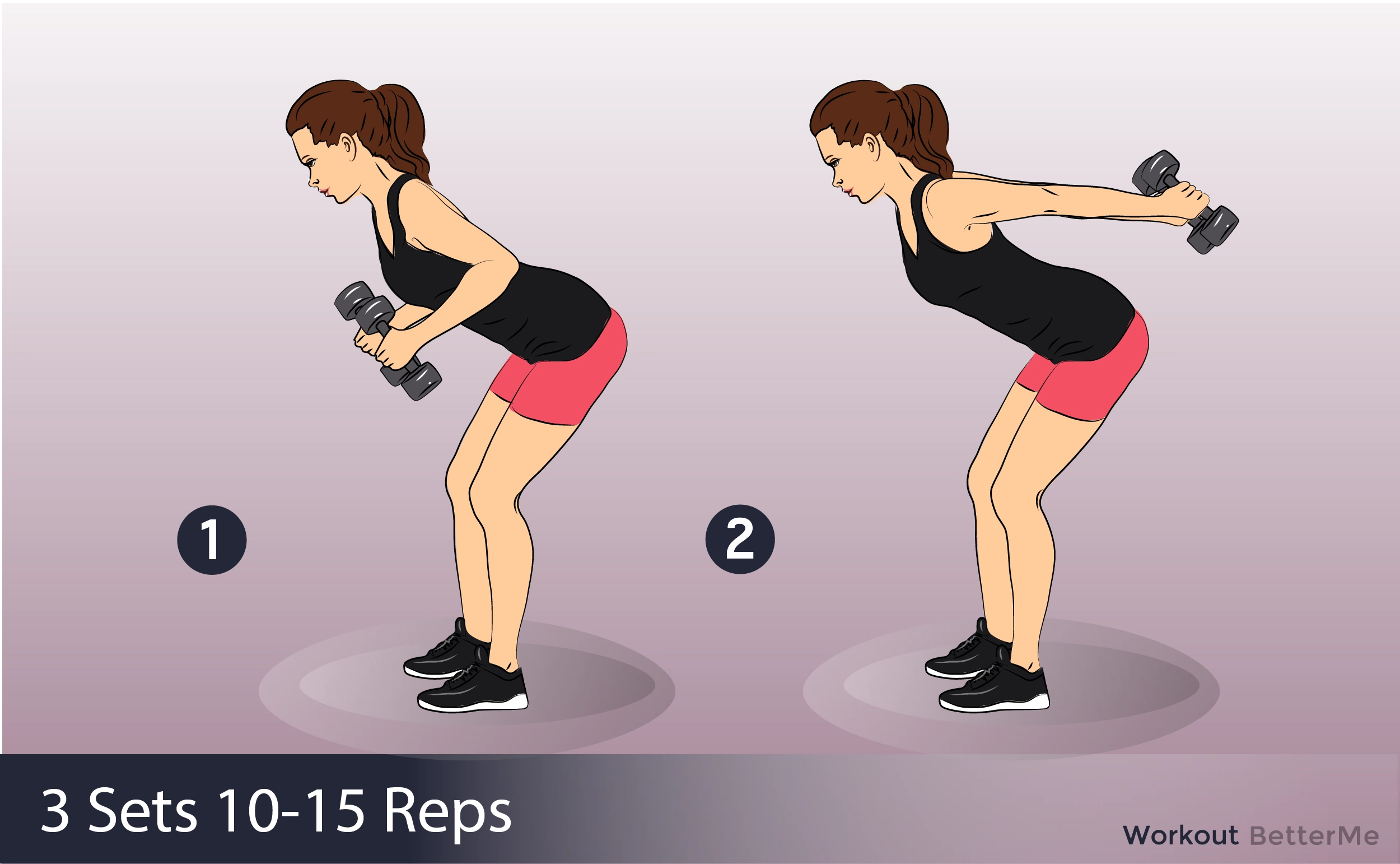 #8. High Plank DB Row and Pushup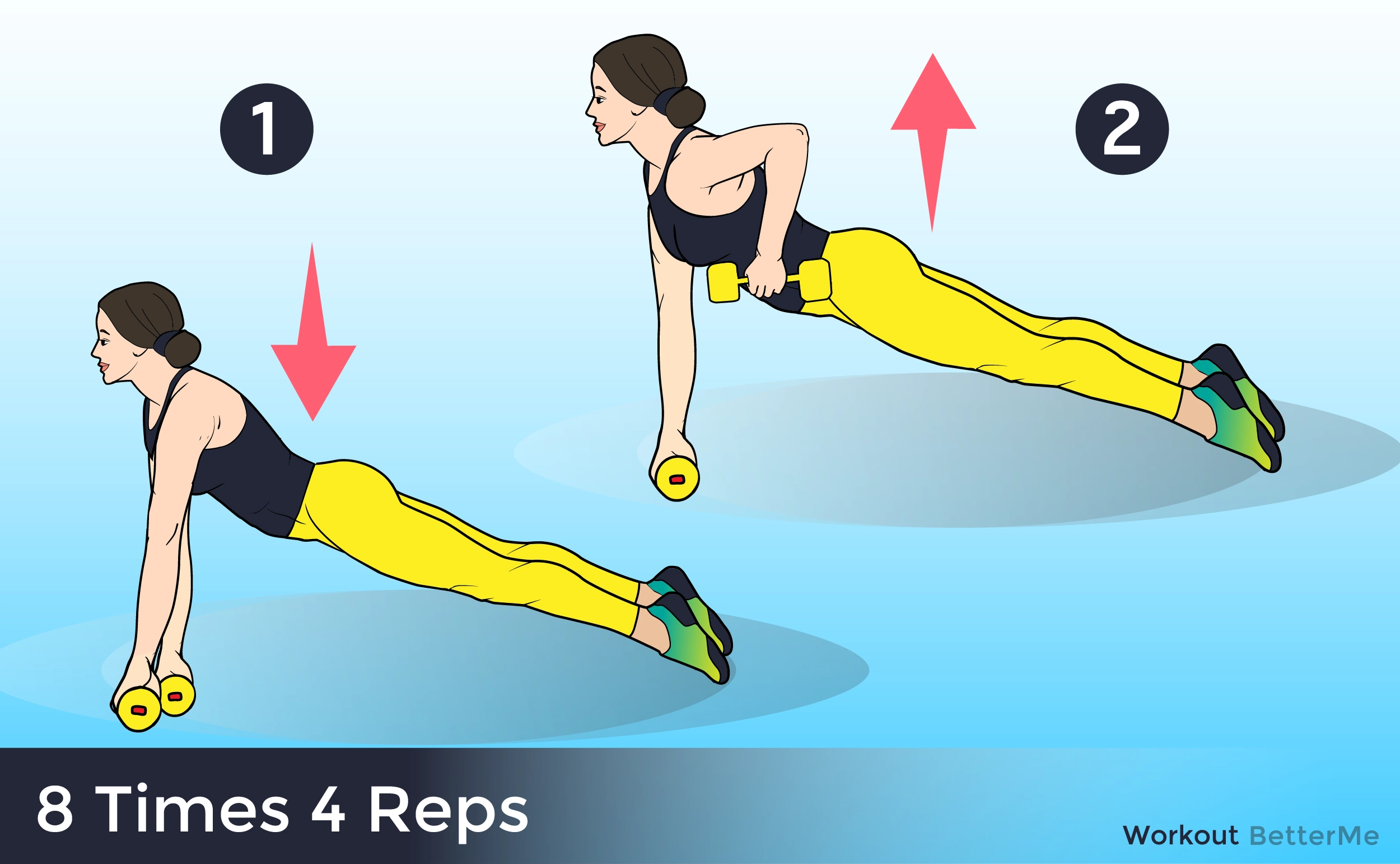 #9. DB Step Ups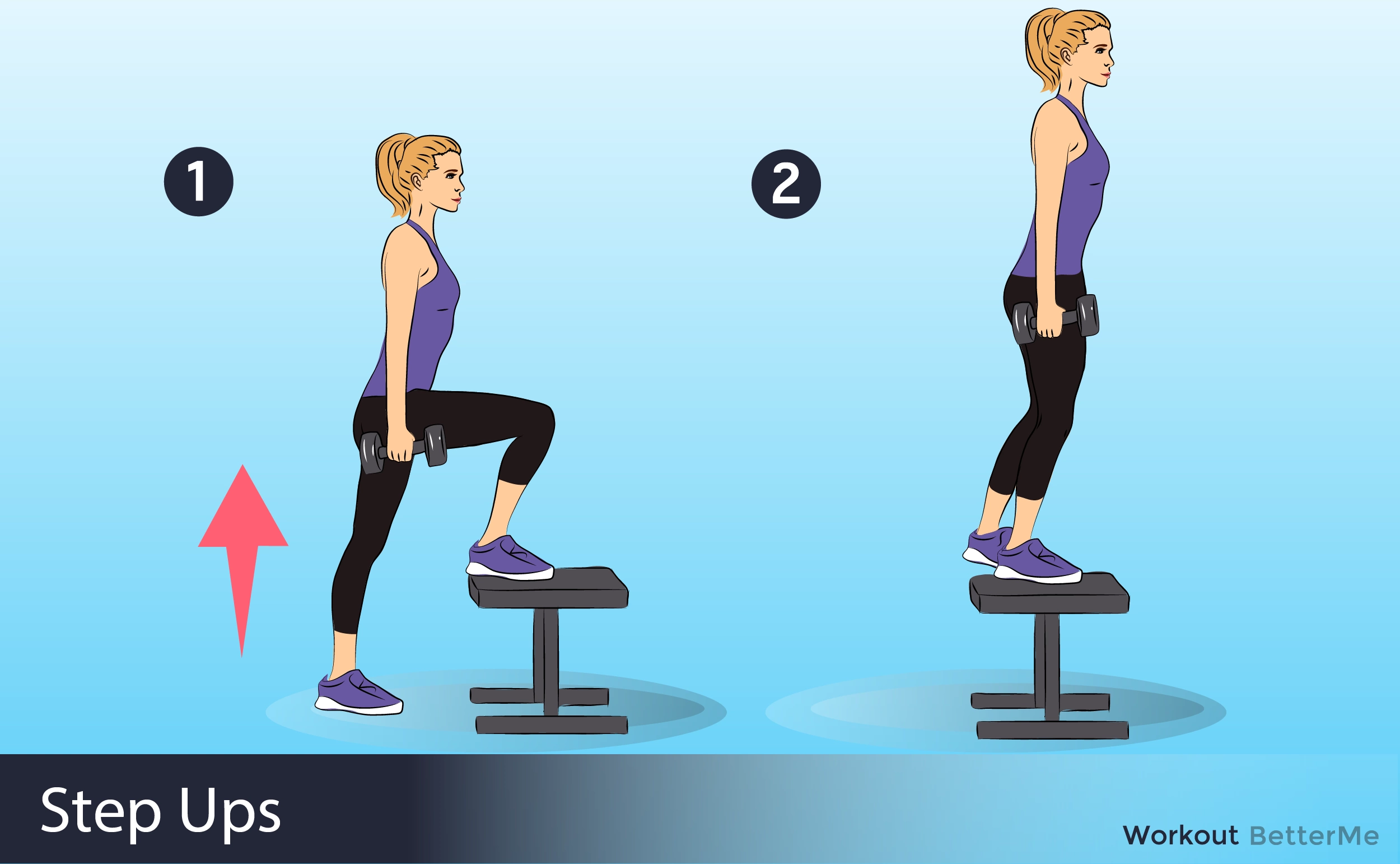 #10. Goblet Squat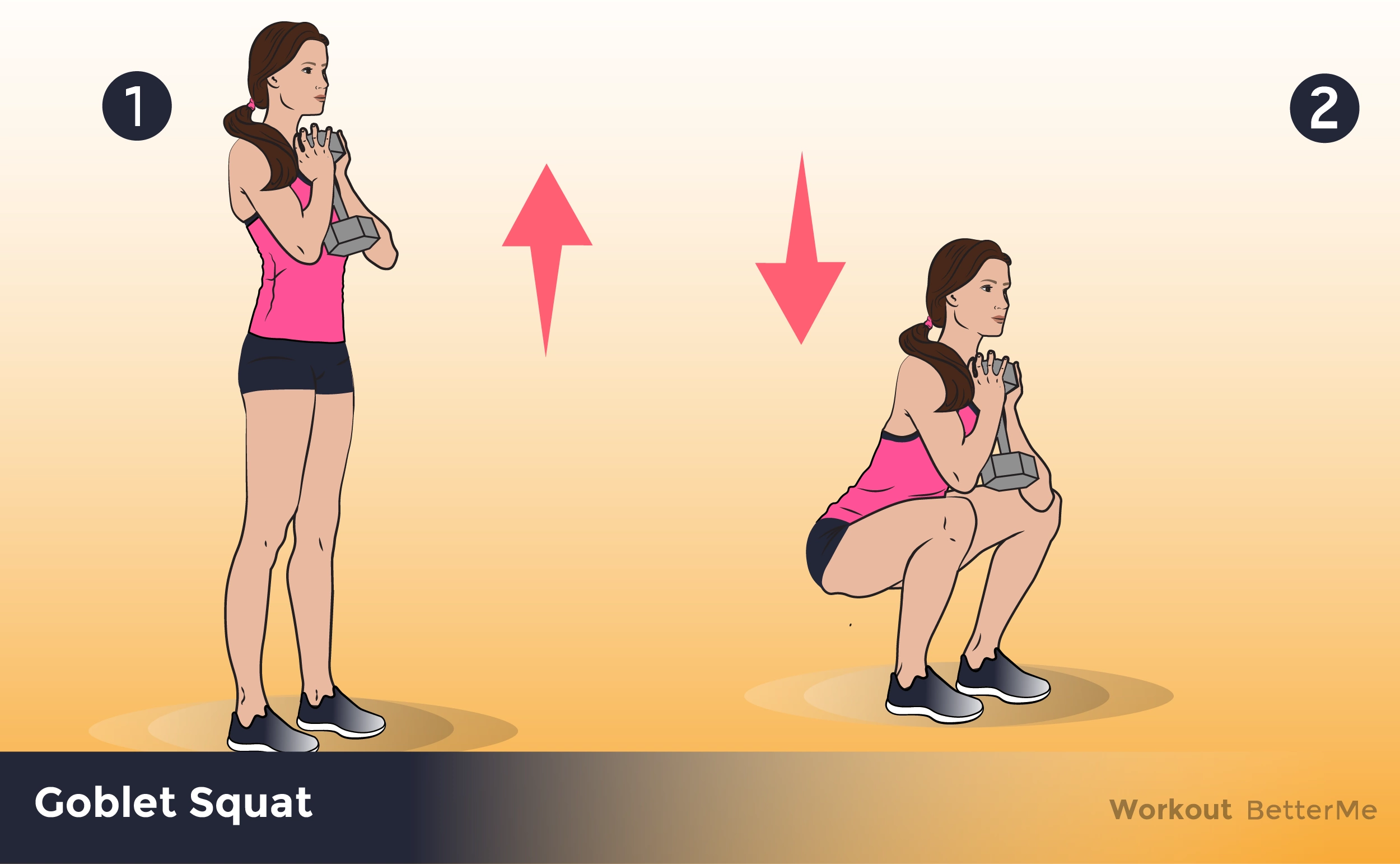 source: better.me